Welcome to Gurukul Acadamy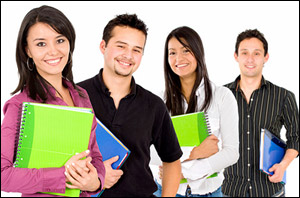 GuruKul Acadamy is established to impart computer education among students in order to fulfill the requirements of modern time. Many of students have taken guidance and training from GuruKul Acadamy and many of our students are employed in different jobs and many others have arranged self employment which is a great self satisfaction to us.
Our mission is to give valued services in the field of education and to engage with the society through out our activities and applied research in the field of education.
Our Courses
BASICS AND FUNDAMENTALS
» Computer & ITS Generation
» Introduction to MS-DOS
» Windows XP
» (Operating System)
» Notepad
» Word Pad
» Paint
» Word, Excel, Power Point
WEB DESIGNING
» Web Concept
» Web Browsers and Explorers
» HTML/ DHTML
» Java Script
» Adobe Flash Professional
» Domain Registration
» Website Hosting
» Project Work
» Web Hosting / Project Work

DESKTOP PUBLISHING (DTP)
» Photoshop
» Corel Draw
» Adobe Image Ready
» Page Maker
» Printing and Scanning
read more...